Easy & Fast Billing
Generate invoices with detailed information about different Businesses.
Inventory
Inventory Module is intended to scale from a few thousands of operations to many various transactions. Inventory acts as one of the important business element that holds the business from falling down.
GST-Eway bill
Get your file ready to upload in GSTIN portal and generate E-way Bill.In your ERP software enter all the mandatory details that will be required to generate the E-Way bill.
Point of Sale (POS)
It is a powerful reporting system that produces customer invoices just in a few clicks.we can plan product, promoting programs to boost sales.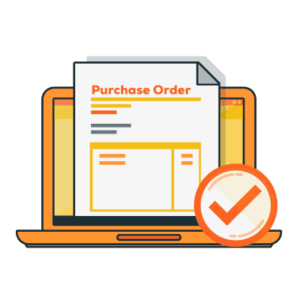 Import Purchase
Allow to import purchase from any excel or csv format to save your time with 100% accuracy.
Reporting
Stay on top of your finances with powerful 1000's of sales, purchase, inventory & accounting reports
Prescription, patients and doctors
Manage patient's records, doctor's commissions & prescribed scheduling billing and reminders
Cashier and Home Delivery
Cashier management and home delivery feature gives you 100% control on your business
Expiry management
Keeps a track of expiry date and timely return to supplier before the product expires.
Pharmacy Software helps shop owners to manage different records like Billing Information, Doctor/Patient wise Reports,accurate stocking of drugs, Billing Information, Reports, Order Management in one go.
Get automatic updates on Negative Stocks, updates on pending prescription, Expiry Stock alerts, Reminder regarding appointments and keep a check on Sales or purchase of restricted items like (Narcotics, H Schedule, H1 Schedule).
In Banibro Pharmacy software, maintenance of stock is made easier – general way, Supplier wise, Company wise, Product wise, Batch wise etc.
You can generate 1000+ types of reports to compare your sales and purchase, profit and loss to take your next business step. Banibro commits its excellence in services by providing online as well as onsite support to its valuable customers in different trades
Know more about

Banibro ERP
Benefits of Pharmacy Software
Control on Pilferage, Stocks, Expiry & Claims.
Easy & Fast billing with accuracy.
Cross check of purchase rates, Disc. Deal & Cost.
Effective purchase management to reduce costing.
Regular patient prescriptions & Reminders.
Auto order generation & Best suppliers planning.
Substitute / Salt / Location wise search.
Zero Percent chance of manual mistake best Relations with patient & doctors.
Customers satisfaction & Business improvement.
Integrated accounting "PAPERLESS SHOP".
Billing Features
Easy & Fast Billing with minimum enter required.
Barcode/Strips code/Item Code/Item name wise search.
Sales in strips & Tablets.
Doctor / Patient / Sales man / Operator wise sales.
Prescription wise sales & Pending reminders.
Cash, Credit, Panel wise bill / Challan.
Various type of discounts & Schemes.
Flexibility in stock for Govt. employees bills.
Salable/Expiry returns & its adjustments.
Multiple series & Wholesale billing option.
Expired item foundation & Near expiry indication.
Multiple customers billing at same time on single PC.
Credit card sales & Online bank status.
Pharmacy billing can be attached with hospital software.
Re-order System
Online shortage pad/Order to supplier
Reorder generation on sale/Minimum/Manually/Today sale/Zero stock/Shortage pad bases for particular supplier & Auto purchase generation.
Supplier wise companies & order planning.
Day wise oupplier ordering system.
Last purchase deals of item at the time of ordering.
Order through E-Mail.
Benefit of chemist Re-order system – "No Need to feed Purchase Manually".
Purchase Features
Auto purchase load from Order/Email
Purchase as per Supplier Invoice
Fix different Sales Rate on MRP/Purchase Rate/Margin bases
Cash/Credit Purchase
Supplier wise various outstanding reports & reminders
Easy option for Management to Cross Check Bills
Centralized Purchase System for Chemist Chain Stores
Allow Sales option at the time of Purchase
Item not received in purchase can be shift to Pending Order
Accounting Features
Accounting more easy than tally.
Financial accounting up to balance sheet.
Online accounting with zooming facility.
Trial Balance, Balance sheet and P&L on tips.
Bank reconciliation & Interest calculation.
Bill wise suppliers outstanding & Bank summary.
Columnar register/Ledger printing.
Merge trial balance, Balance sheet and P&L for pharmacy chain stores.
Cheque & Voucher printing.
MIS Reports
Gross profit reports on day/Month/Item/Company/Bill & supplier wise with zooming up to bill.
Purchase, Sales & Stock analysis.
Suppliers wise stocks, Dumping, and expiry & Valuation.
Panel/Doctor/Patient/Supplier wise sales reports.
Bill not printed/No. of prints/Modification track.
Supplier wise companies list & Best supplier planning.
Product/Suppliers & Patient queries.
Doctor's commission & Company wise margins.
Why do businesses choose

Banibro ERP 

to manage 

pharmacy 

business?
GST 

Compliant
We send GST compliant invoices, generate financial reports,
do tax calculations, and help you file your GST returns
without any hassles.
Easy 

Implementation
Start managing your inventory accounts immediately with Banibro ERP. Our technical support team will help you in implementation no matters where you are. Our guidelines and manual helps understanding concepts better. Our customer care executives are ready to make your implementation success.
Custo

mizable
Banibro® ERP is trade specialized solution, automates your business workflows as per your need with own beautiful invoices, our software configuration lets you build layers of functionality to support the most unique business models.
Collabo

rative
Banibro® ERP allows you to collaborate with your supplier, You can send orders to you supplier, get invoices from our server and colleagues without additional user fees.

8000+
Sales & Service Professionals
Web designing Chennai Ambattur India, Best Website Development Company in India.
6B, 4th floor, PMR Tower,
Menabed Main Road, Near Ambattur Industrial Estate
Bus Depot, Chennai – 600 053
ERP DEVELOPMENT 
Manufacturing

Construction

Logistics

Factory
ECOMMERCE
Magento

Shopify Plus

Shopify

Bigcommerce

Prestashop

Plugins
WEB DEVELOPMENT
PHP

WordPress

Drupal

Ruby On Rails

.NET

SiteCore

Java